Wachusett Mountain
Ski & Snowboard Club
Ski & Snowboard Club is a six-week program after school on Wednesdays that transports youth in grades 3-8 to and from Wachusett Mt. Participants will be supervised by Boys & Girls Club staff and parent chaperones. The program will run January 3rd to February 7th 2024.
You do not need to be a member of the Boys & Girls Club or enrolled in after school to participate.
REGISTRATION

Registration is a two-step process. First you must register for the program and transportation through the Boys & Girls Club, then you will receive a link to register for your pass and optional lessons through Wachusett Mountain. Please note that the registration for Wachusett Mountain will increase in price on December 1st.
Cost for Boys & Girls Club Registration: $200/ Middle School $225/Elementary School
Cost for Wachusett Passes – See attached sheet for full pricing. 6 Week pass is $179.
Once you have registered through the Boys & Girls Club and received your code to complete your Wachusett Mountain Registration.
TRANSPORTATION
Transportation Options:
Buses will leave at their designated time and will not wait for late arrivals. All Buses will return between 9 and 9:30pm to their pickup locations.
Stoneham Teen Center: (Grades 5-8): Bus Departs at 2:50pm
Wakefield Boys & Girls Club (Grades 5-8): Bus Departs at 2:40pm
Melrose Middle School (Grades 6-8):  Bus Departs at 3:05pm
Stoneham Boy & Girls Club (Grades 3-4): Vans depart at 3:15pm
All Buses will return between 9 and 9:30pm to their pickup locations.
For families with younger children or who would like to drive to the mountain themselves, there is an option to register through the Boys & Girls Club at no cost to access the school group pricing at Wachusett.
LESSONS:
Lessons are provided by Wachusett Mt weekly and one-hour lessons can be registered as an add on. Lessons are strongly suggested for new skiers. Any questions about lesson levels can be answered directly by the mountain.
WEATHER CANCELATION:
If weather forces a cancellation, the week will be made up after the last week of the program, skipping February vacation week if necessary.
CODE OF CONDUCT:
All participants are required to sign and abide by the program's code of conduct and safety rules. There will be zero tolerance for dangerous or disrespectful behavior on the mountain. If a participant is removed from the program due to violations of the code of conduct there will be no refunds.
EQUIPMENT
Equipment is NOT PROVIDED. All skiers/riders are responsible to rent/purchase all necessary equipment for the season including. Helmets are required.If you need resources to purchase/rent equipment, please do not hesitate to reach out. Any questions, comments, or concerns regarding ski club, equipment, etc. please contact Athletics Coordinator: Jess Viens at [email protected]
Suggested Packing List:
Skis/ Board
Boots and poles
Helmet (Required)
Goggles
Warm ski jacket and snow pants
Boot bag or backpack to hold gear
Warm layers of synthetic or wool-no cotton.
Wool ski socks
Waterproof ski mittens/gloves
Balaclava/neck gaiter
Hand and toe warmers or heated socks
Bottle of water, snacks, and dinner or money for lodge food.
EQUIPMENT DROP OFF:
Equipment drop-off will be available in each location on Tuesday evening and Wednesday mornings. Equipment will be stored in a secure location until loaded onto the bus. Equipment should not be brought into school buildings
EQUIPMENT RENTAL OPTIONS:
Sun & Ski in Woburn
Youth rental (up to a men's size 9 shoe and a 150cm ski) $170/season with a refundable deposit of $150 when you return skis.
Helmets for purchase only and are approximately $70.
Offer a buy-back program for gear purchased there. You buy new skis/boots/poles or any combo and they will buy back at the end of the season for 50% in store credit. You also get free tune ups and waxing all season.
Ski Shack in Stoneham
They will offer a discount to members of Boys & Girls Club of $20 off per seasonal rental
Seasonal Ski Rentals (ski/boot/pole) $180-$200 depending on size of child. They will offer $20 off this price to Boys and Girls club members
$30 helmet rental (They will take $5 off for Boys & Girls Club members)
Zimmermans in Nashua, NH
Age 5 and under "FREE" rental (deposit of $150 which becomes store credit or rolls to cover the next year of rentals)
Ages 6-13 rentals are $149(used) or $249(brand new)/season. Sell reasonably priced helmets as well.
Option to buy a very discounted season pass for $199 to Ragged Mountain in NH.
FOOD:
Participants are responsible for their own meals and snacks. Please pack a meal for your child or give money to purchase food in the lodge. You can purchase discounted COW cards through Wachusett which act as gift cards for the lodge.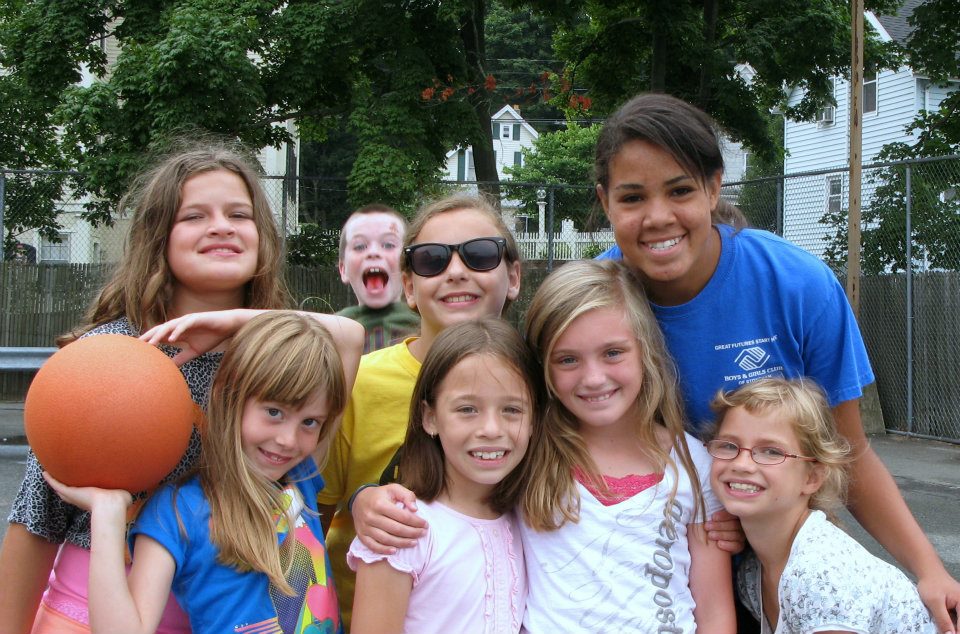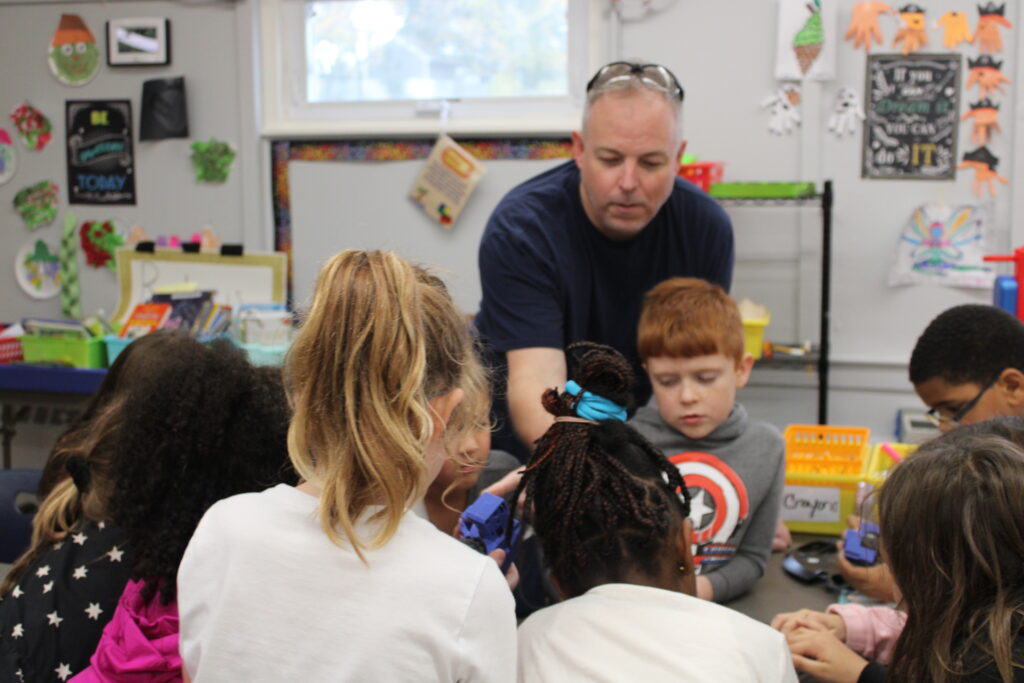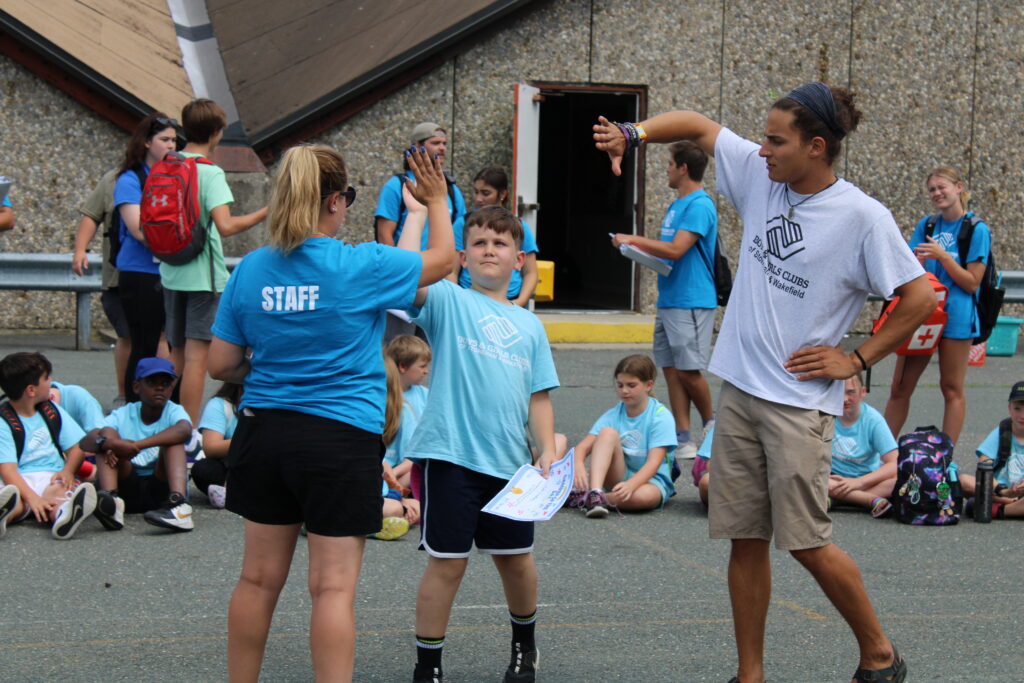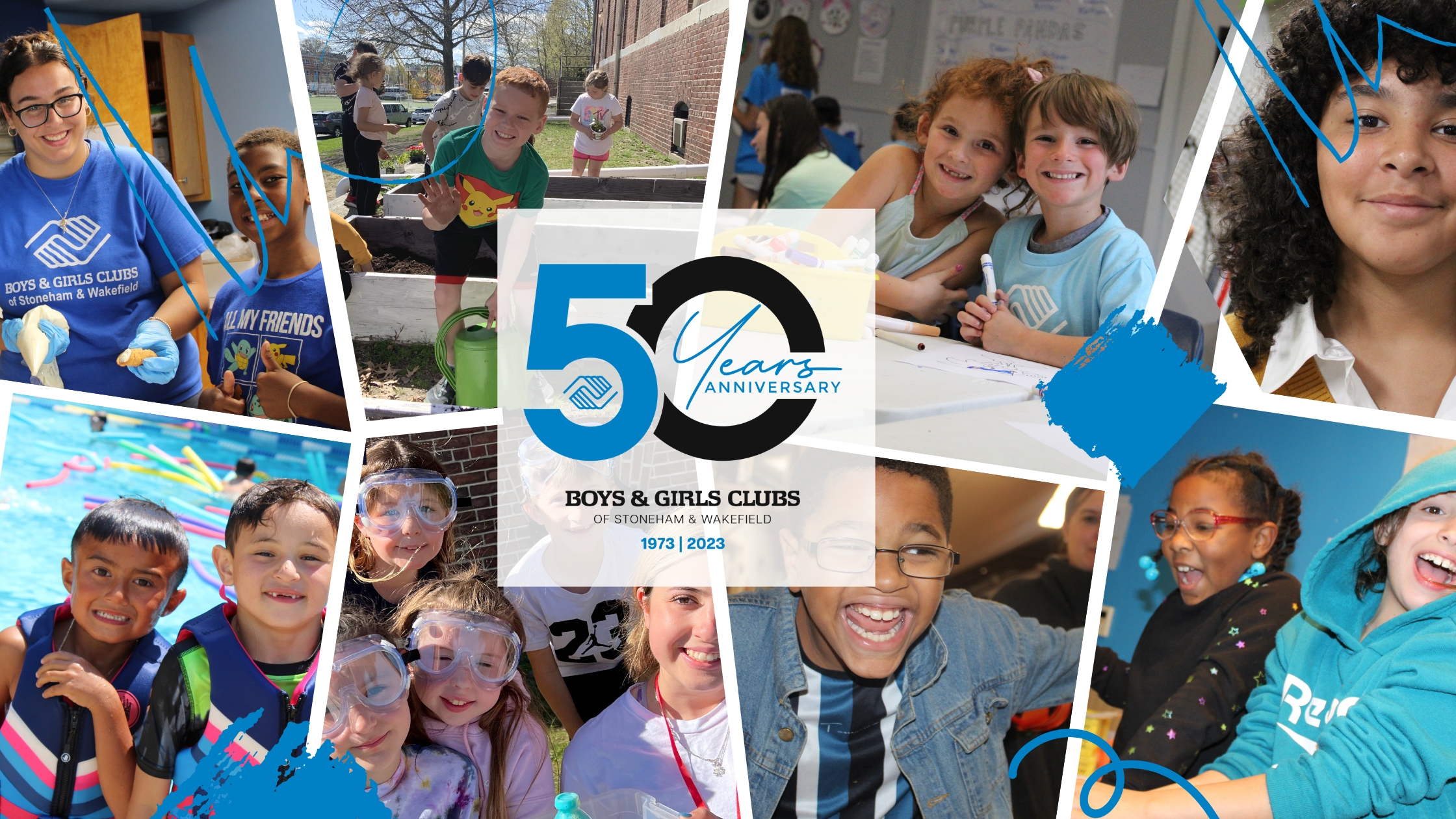 Boys & Girls Clubs of Stoneham & Wakefield Celebrate 50th Anniversary
To commemorate decades of positive impact on local youth, the organization announces a year-long celebration complete with new programs, club enhancements, events, and a mental health and wellness initiative that will benefit both youth members and their families.